Tucker Carlson is about to expose a sex scandal that will take down Fox News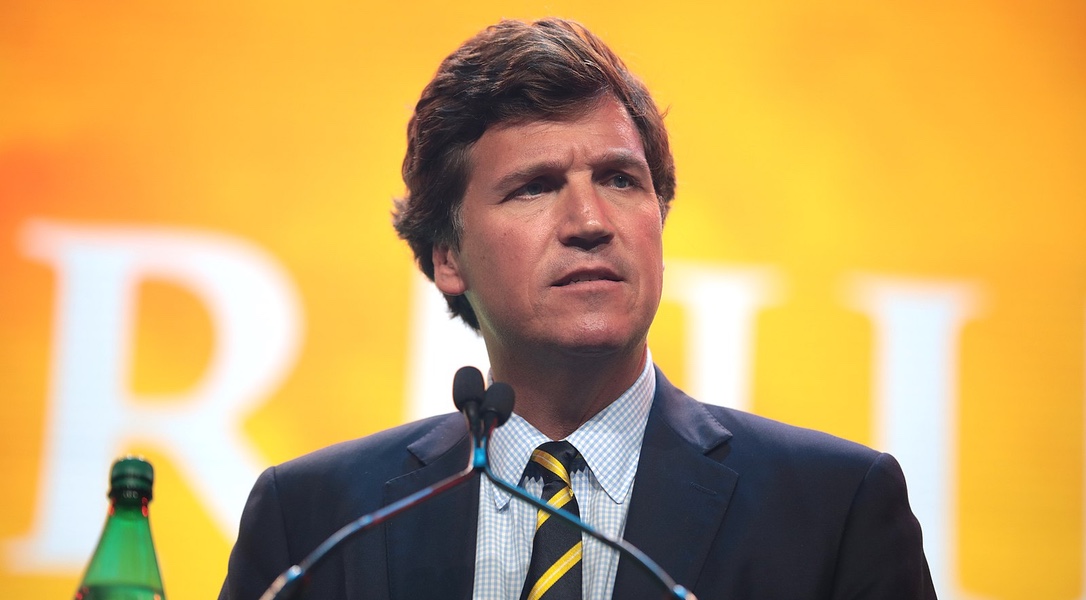 Tucker Carlson is locked in a battle with Fox News.
Fox News management thought it could get away with playing dirty.
But Tucker Carlson is about to expose a sex scandal that will take down Fox News.
When Fox News ousted Tucker Carlson it did not mean Tucker Carlson was free to take his talents elsewhere.
Instead, what happened was Fox merely took Carlson off the air and continued to payout his contract to make sure Carlson could not show up on a competitor's network.
Carlson argued Fox News breached his contract by leaking text messages to The New York Times that smeared Carlson as a racist.
Tucker then posted a video announcing the return of his show as a Twitter exclusive live stream.
But the Daily Beast reports that Fox News is playing hardball and refusing to let Carlson out of his deal.
In response, Carlson's side warned that Carlson knows where all the skeletons are in the close and that includes knowledge of extramarital affairs that would damage the credibility of Fox News.
The Daily Beast reports:
Fox had been willing to let Carlson appear on a digital platform so long as he stayed off traditional TV—something which they have since backtracked on as the former on-air host announced he's taking his show to Twitter. That stalemate has pushed Carlson and his team to ratchet up the pressure with newly planted stories about his ex-employer.
According to people familiar with the situation, Carlson and his team's deep industrial knowledge of the network means they are sitting on a treasure trove of potentially damaging Fox secrets, including revelations about extramarital affairs and workplace misconduct.
Carlson's team already leaked to the Daily Signal that Fox News runs a woke workplace where men can use the women's bathroom and everyone must address their co-workers by their preferred pronouns.
A source close to Carlson told the Daily Beast that the hope is that Fox News "comes to their senses" and lets Carlson out of his deal to spare everyone an embarrassing fight.
"The hope is that Fox comes to their senses and realizes they can't stop Tucker from speaking and doing his thing and if not that's unfortunate and there would be some pain inflicted," a source close to Carlson stated.