Jen Psaki made one huge career change that could take on Joe Biden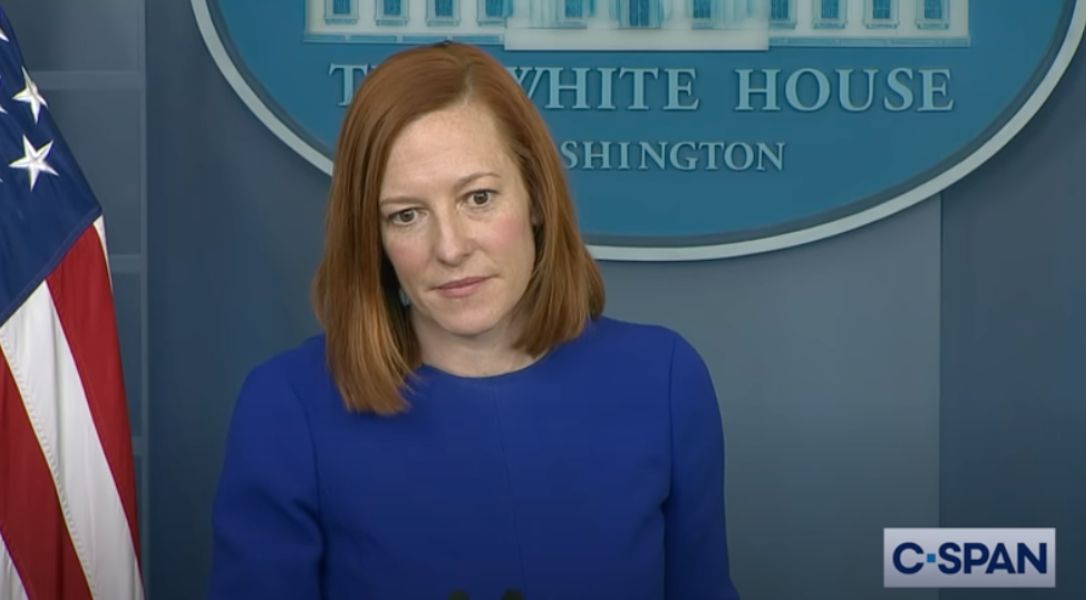 Jen Psaki spent a year as Joe Biden's public mouthpiece.
Now Psaki is moving on.
And Jen Psaki made one huge career change that could take on Joe Biden.
In one of the most unethical media stories in recent memory, Jen Psaki negotiated a deal to join MSNBC as a host and commentator while still receiving a taxpayer-funded paycheck as White House Press Secretary.
Now The New York Times reports that Psaki's new weekend show on MSNBC will debut on March 19.
"Now she'll take charge of an hourlong program on a Biden-friendly network, mixing policy and political discussions with lighter fare like human-interest profiles of politicians, celebrities, and athletes. (One of her dream guests: Joe Burrow, the quarterback of her husband's hometown Cincinnati Bengals.)," The New York Times reported.
"Ms. Psaki, who began appearing on MSNBC as an analyst in September, is the latest in a line of White House communicators — including George Stephanopoulos, Diane Sawyer, and Dana Perino — who have left government for the more glamorous and better remunerated world of TV news," The Times' report added.
Psaki claimed she would not serve on-air as a Biden apologist.
"I am not going on television to be a mouthpiece," Psaki stated.
"I'm very conscious of the fact that people know who I am because I was standing behind a podium speaking on behalf of Joe Biden," Psaki continued.
Psaki claimed that while she would not go out of her way to attack Biden she would also not bend over backwards to defend him.
"I am not going to gratuitously attack him, nor am I going to gratuitously applaud him," Psaki stated. "If he deserves applause, I will applaud him. If he deserves critique, I will critique him."
"I certainly was critical of the way things were handled around the sharing of information about the documents," Psaki declared.
As evidence that she was willing to take on Biden, Psaki pointed to her critical comments of how Biden and his team handled the stolen classified document scandal.
However, Psaki showed she would not be too critical by claiming the scandal was overblown.
"At the same time, there can be a tendency to make it into a five-alarm fire — like, everything is a disaster! My tendency is to provide context when needed," Psaki concluded.
The revolving door between the Democrat Party and the media are why polls show record low levels of trust in the press.
MSNBC hiring Jen Psaki was just the latest top level Democrat staffer to receive a plum anchor gig at a legacy media outlet.
Americans think the media is just a collection of Democrat Party activists because the outlets hiring practices show that is the case.
Ensure your vote is counted- enter a valid email address below: