A scandal from Nancy Pelosi's past came back to sink Democrats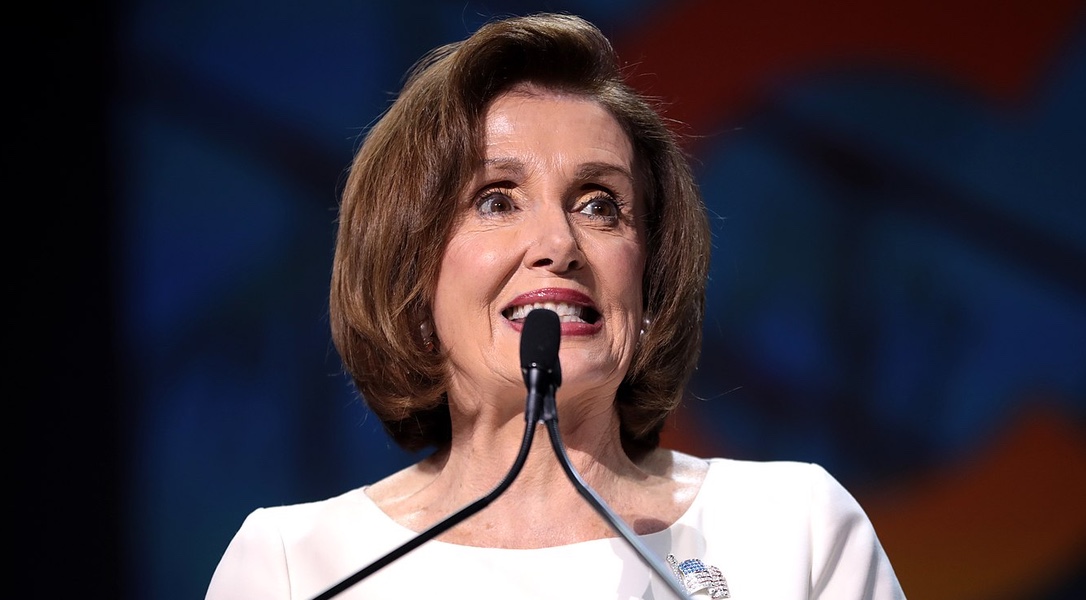 Nancy Pelosi was counting on a compliant media to ignore the truth.
Pelosi almost got away with it.
But now scandals from Nancy Pelosi's past came back to sink Democrats.
House Speaker Kevin McCarthy announced he authorized three different Congressional Committees—Ways and Means, Judiciary, and Oversight—to open an impeachment inquiry into Joe Biden over allegations of corruption.
McCarthy declared the GOP would open the inquiry without holding a vote for the full House of Representatives following the precedent set by Nancy Pelosi in 2019 during the Ukraine impeachment hoax.
Democrats spent days attempting to delegitimize the impeachment inquiry into Biden.
The Biden administration distributed a script of talking points it demanded its allies in the media read denouncing the inquiry as not containing evidence.
Journalists dutifully recited the lines prepared for them by the Biden administration while at the same time admitting all the reasons listed by House Speaker Kevin McCarthy as true.
An all-time incredible example of "fact" "checking" here https://t.co/EVJL1MNtGs pic.twitter.com/qQApg90js3

— Logan Dobson (@LoganDobson) September 13, 2023
But no one embarrassed themselves more than House Speaker Nancy Pelosi.
Pelosi went on MSNBC's Morning Joe and falsely claimed that it was "hogwash" that she ever opened an impeachment inquiry into Donald Trump without a vote of the full House of Representatives.
.@SpeakerPelosi: "Hogwash," "ridiculous" to say I started Trump impeachment w/o a House vote pic.twitter.com/2lhuMDoL9F

— Tom Elliott (@tomselliott) September 14, 2023
The Washington Examiner's Byron York exposed Pelosi's lie.
Pelosi 9/24/19: 'Today, I'm announcing…an official impeachment inquiry.'
10/15/19: 'There's no requirement that we have a vote so at this time we will not be having a vote.'
10/31/19: 'Today, the House takes the next step forward as we establish procedures for open hearings.' https://t.co/g1lcF6Owdo

— Byron York (@ByronYork) September 14, 2023
The last decade saw Democrats smash norms and then complain when Republicans forced them to live under their own rules.
In 2013, Senate Majority Leader Harry Reid triggered the nuclear option to eliminate the filibuster for District and Appeals Court judicial nominations.
Republicans warned Democrats they would regret this day.
The Senate GOP made good on that promise by eliminating the filibuster for Supreme Court nominees, which allowed Donald Trump to confirm three conservative Justices that eventually provided the margin to overturn Roe v. Wade.
Now House Republicans are just playing by the rules of the game established by Nancy Pelosi.