You won't believe who just came out and said Donald Trump was right about the FBI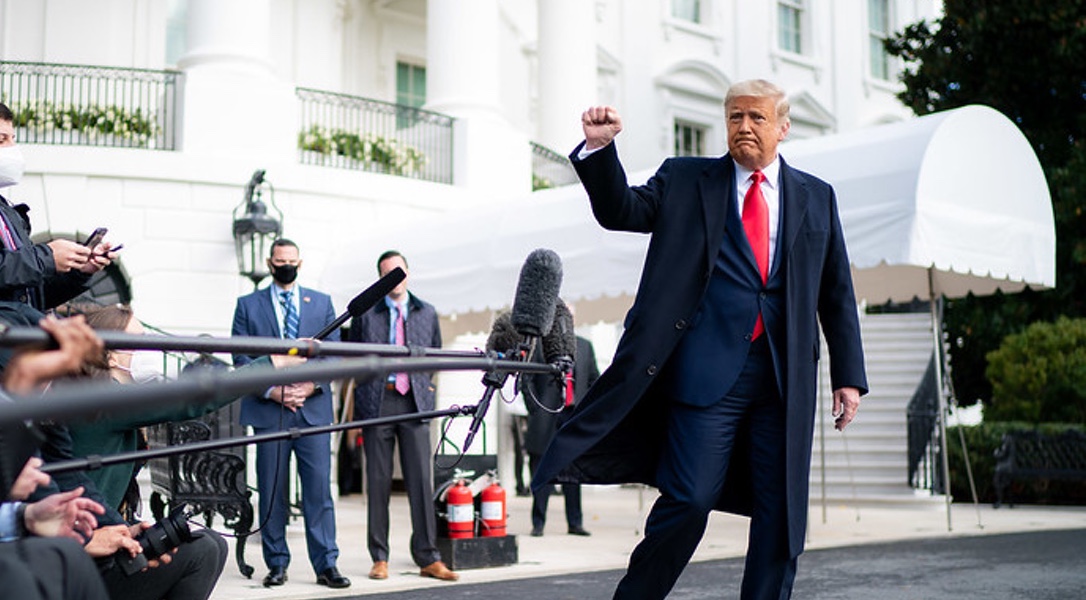 The media spent years smearing Donald Trump as a liar for asserting that the FBI was targeting him unjustly.
But Trump got the last laugh.
And you won't believe who just came out and said Donald Trump was right about the FBI.
Special counsel John Durham turned in his final report on the origins of the Russia collusion hoax.
Durham found that the FBI had no basis to begin an investigation into the Trump campaign for conspiring with the Russians as there was no evidence to back up the central charge.
The Durham report also revealed how the FBI – under the direction of disgraced ex-FBI Director James Comey – opened the Russia probe due to confirmation bias against Trump and his campaign.
Finally, the report also showed the FBI shut down four different investigations into Hillary Clinton.
During the Russia investigation, NBC's Meet the Press host Chuck Todd was one of the biggest names in the media who bit on the collusion hoax hook, line, and sinker.
Now Todd is singing a different tune and the facts presented in the Durham report laid bare the FBI's corruption.
On the latest episode of Meet the Press, Todd blasted the FBI and said everyone at the Bureau should feel ashamed of the Durham report's findings.
"This is not an FBI that should feel good about what Durham discovered," Todd stated. "Because at a minimum, this issue of confirmation bias goes to the heart of how James Comey seemed to worry so much about what the perception of the FBI was that he — whether it was overdid or underdid Hillary stuff, and then overdid or underdid Trump stuff."
Todd also called for a new Church Committee – which was led by Frank Chuck in the 1970s to root out the abuses of the FBI and CIA – to reform the FBI.
"Trust in the FBI is eroding left and right," Todd added. "Feels like we're in the moment that we need a real Church Committee. This is a moment like when the J. Edgar Hoover FBI clearly was no longer helping the American people. There was a moment. This feels like we might be in one of those moments."
House Republicans are already running such an investigation with the Weaponization of the Government Committee.
And Todd and his fellow media members would do well to give that panel the proper coverage it deserves.