What Fox News just admitted in court about Tucker Carlson will change everything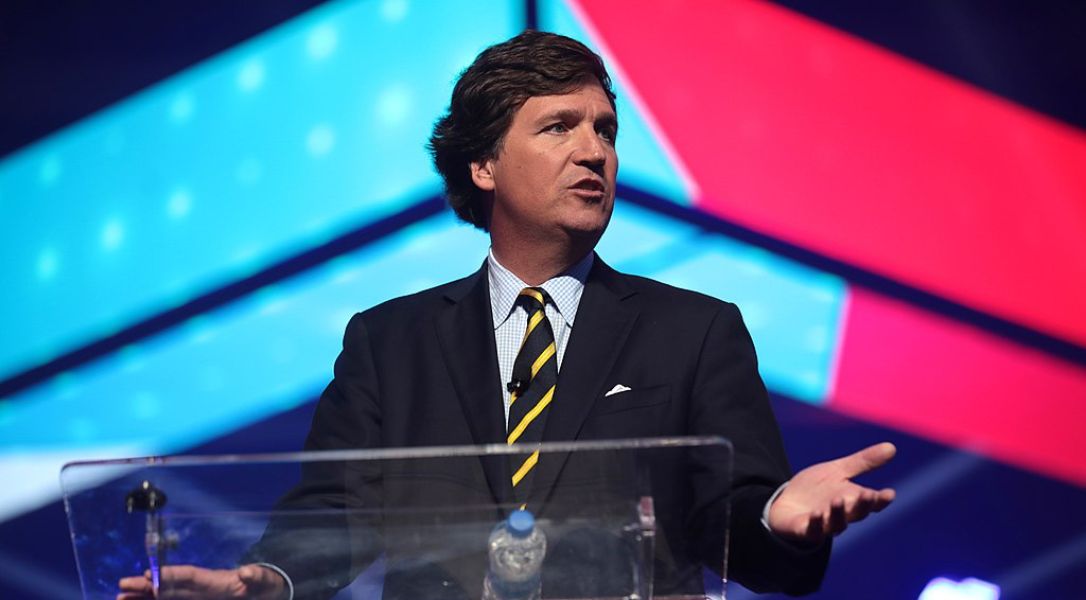 Fox News Channel is facing one of the biggest legal challenges of any media company ever.
Tucker Carlson is at the center of the storm.
And what Fox News just admitted in court about Tucker Carlson will change everything.
Dominion Voting Systems deposed Fox Corp. CEO Lachlan Murdoch as part of a $1.6 billion defamation suit against Fox.
Fox News aired claims from Trump supporters Rudy Giuliani and Sydney Powell about Dominion voting machines changing votes from Donald Trump to Joe Biden.
As part of the deposition, Dominion attorneys grilled Murdoch on matters completely unrelated to the election fraud claims.
The Dominion lawyer wanted Murdoch to answer if he ever spoke to Carlson about comments Carlson made several years ago about immigrants making America poorer and dirtier.
Murdoch explained that he was not the CEO of Fox News and the editorial content of Fox News did not fall under his purview.
"I think the question is where would it stop? I'm not the CEO of Fox News. I'm not responsible for the editorial on Fox News. I don't make editorial decisions on Fox News. For me to criticize or to endorse or even talk about a newspaper article or a Fox News opinion piece, I think it becomes very challenging. And I think it's ultimately — ultimately the wrong thing – the wrong thing to do," Murdoch stated.
The Dominion lawyer followed up asking if Murdoch ever pressed the issue with Fox News CEO Suzanne Scott.
"Do you think it was an inappropriate comment that she should have handled in some way?" the lawyer asked.
Murdoch then took the opportunity to say he disagreed with Carlson's comments and cited his own family's history as immigrants to America as why he rejected Carlson's claims.
"I don't think the wording — I'm just trying to think back a few years now. So I think the insinuation is absolutely wrong. I don't think immigrants make the country poorer or more dirty. I actually think they make the country richer and are very important in the American fabric of life. So I'm very pro-immigrant," Murdoch began.
"I think that — and I'm trying to recall Mr. Carlson's comments were not exactly as reported, but that the insinuation is the wrong insinuation, which I don't support," Murdoch added.
At every step of this case Fox News responded to Dominion's court filings by saying they had a First Amendment right to report on claims made by the President's lawyers.
And Fox News accused Dominion of running an anti-Fox News smear campaign.
Dominion going after Tucker Carlson and other Fox News hosts for unrelated reporting has many conservatives agreeing that is the case.
Ensure your vote is counted- enter a valid email address below: