Soros has one secret weapon that will doom Donald Trump in 2024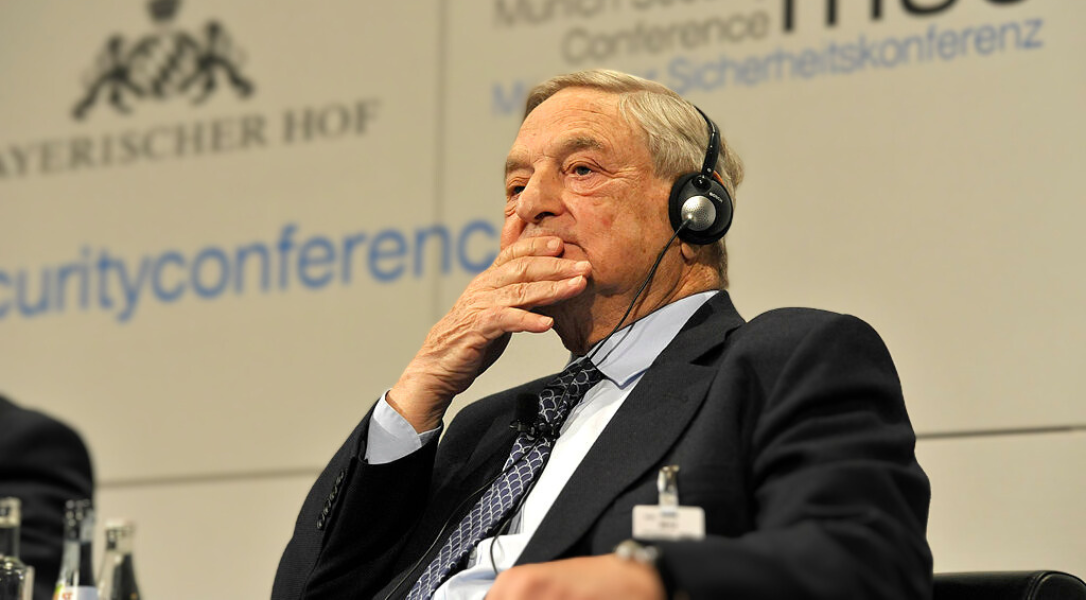 The 2024 election is shaping up to be the most consequential election since 1864.
Democrats won't leave any stone unturned in their quest to defeat Trump and his movement.
And Soros has one secret weapon that will doom Donald Trump in 2024.
Polls showing Donald Trump leading Joe Biden in the critical battlegrounds set off waves of alarm in the Democrat Party.
🇺🇲 2024 GE: NYT/Siena Research poll (A+), among likely voters.

NEVADA
Trump 52% (+11)
Biden 41%
.
PENNSYLVANIA
Trump 49% (+5)
Biden 44%
.
ARIZONA
Trump 49% (+5)
Biden 44%
.
GEORGIA
Trump 49% (+5)
Biden 44%
.
MICHIGAN
Trump 46% (=)
Biden 46%
.
WISCONSIN
Biden 47% (+2)
Trump 45%… pic.twitter.com/FmxdSfTsZX

— InteractivePolls (@IAPolls2022) November 5, 2023
But Democrats aren't going to roll over and die just because Joe Biden is looking at some grisly poll numbers.
The Left's answer is to throw big money into the election process, specifically registering new voters in the key swing states.
Enter the Forward Majority Super PAC funded by some of the biggest heavyweight donors on the Left including Robert Soros, the eldest son of George, who forked over $450,000 in the last election cycle.
Forward Majority plans to plunk down $25 million to register 200,000 new Democrat voters in the key states of Arizona, Georgia, Florida, Michigan, North Carolina, Pennsylvania, and Texas.
The groups says these new voters will allow Democrats to win majorities in state houses that will put the party in control of the 2030 redistricting process and help Joe Biden win re-election.
"This project aims to give Democrats a better chance of controlling the redistricting process in states that historically lie at the heart of Republican gerrymandering," Forward Majority's website reads.
"In 2024, these Democratic voters will also impact elections in 5 critical battleground states in the fight for the presidency, 13 competitive congressional districts in the path to flipping the US House, and 4 US Senate races," the website adds.
Democrats can read the polls just like everyone else.
Liberals know their current electorate thinks Joe Biden is a failure and are ready to hold him accountable.
So Democrats plan to create a new electorate by signing up voters previously disengaged from the system.
That's why so many blue states have laws on the books mandating automatic voter registration when someone gets a new driver's license.
And despite polls showing Joe Biden and Donald Trump running neck and neck at the moment, the election is far from over.