Sarah Palin said four words to Ron DeSantis that will change everything in 2024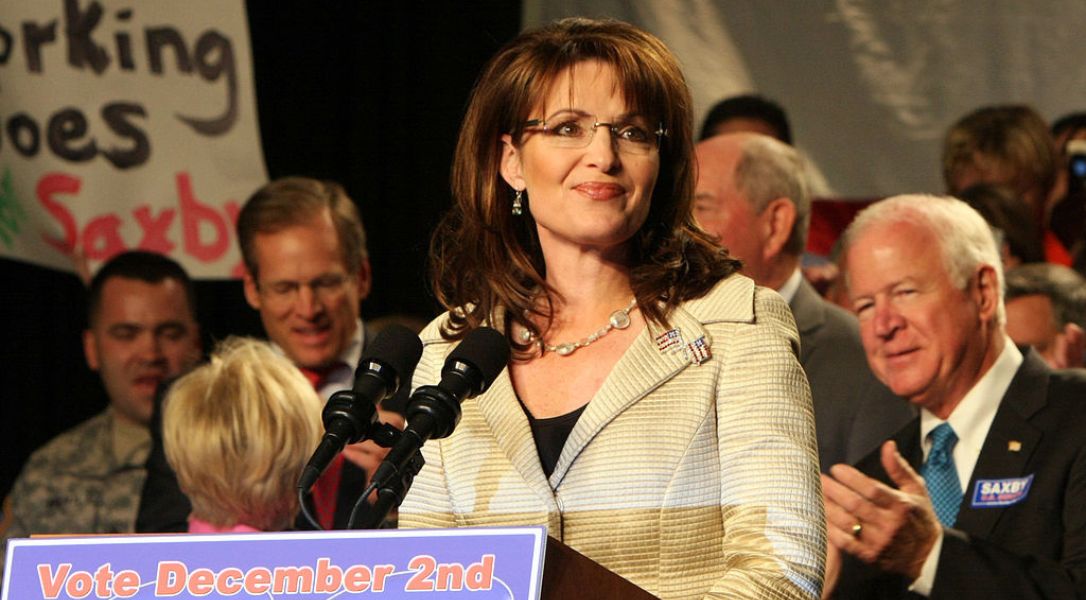 Polls show Florida Governor Ron DeSantis is Donald Trump's chief rival for the Republican Presidential nomination.
But will the Trump-DeSantis showdown actually happen?
And now Sarah Palin said four words to Ron DeSantis that will change everything in 2024.
Sarah Palin was one of Donald Trump's early endorsers in 2016.
That's not surprising as John McCain picked Palin to be his running mate in 2008 and Palin's popularity with the GOP base was an early sign that the GOP shifted in a more working class and populist direction.
In an appearance on Eric Bolling's Newsmax show, Palin discussed the current state of play in the GOP Presidential field.
Palin told Bolling that "DeSantis doesn't need to run" claiming that while she believed DeSantis could be President one day and Trump was the GOP's strongest candidate in 2024.
"DeSantis doesn't need to [run]. I envision him as our President someday but not right now," Palin told Newsmax host Eric Bolling. "He should stay Governor for a bit longer. He's young, you know. He has decades ahead of him where he can be our President."
Palin's comments came in the wake of a new Harvard-Harris poll showing Trump leading DeSantis 46 to 23 percent in a GOP primary matchup.
That poll also found Donald Trump leading Joe Biden by five points and Kamala Harris by seven in hypothetical 2024 trial heats.
From all indications DeSantis is putting the pieces in place to announce a Presidential campaign this summer after the Florida legislature wraps up its current sessions.
Palin claimed DeSantis – or anyone else – challenging Trump would take a lot of guts given Trump's popularity with the GOP base.
"When you talk about the specific people, the individual people who are looking at putting their hat in the ring . . . they got a lot of guts thinking they're gonna go up against Trump," Palin added.
But Ron DeSantis also built his own base of support with the GOP, which often overlaps with Trump's.
DeSantis was at the forefront of a new generation of Republican leaders who adopted Trump's willingness to fight on populist issues such as opposing woke ideology in schools and corporations and COVID lockdowns and mandates.
That led to DeSantis winning re-election by an historic 19 points catapulting him to the forefront of the 2024 talk.
Ensure your vote is counted- enter a valid email address below: