Ron DeSantis just got this major 2024 endorsement that turned heads across America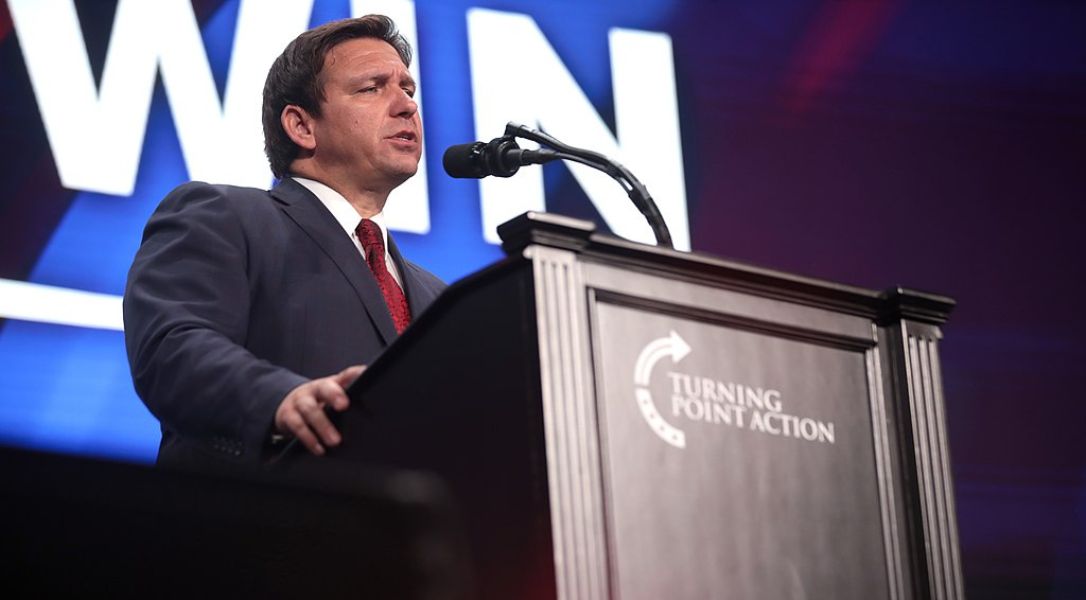 Florida Governor Ron DeSantis is still waiting to announce his 2024 Presidential campaign.
Conservatives can't wait any longer.
And Ron DeSantis just got this major 2024 endorsement that turned heads across America.
Texas Congressman Chip Roy helped lead the 20 holdouts who wrung concessions out of Kevin McCarthy that empowered conservatives at the expense of the swamp.
And even though Ron DeSantis is not yet a declared Presidential candidate Congressman Roy emailed his list of supporters wholeheartedly endorsing DeSantis for President.
Roy explained that America needed a letter with a track record of standing up to woke corporations, big spending politicians in both parties, and big government thugs weaponizing their authority against conservatives.
"The next President of the United States must be a vibrant and energetic leader with the faith, vision, and courage to chart a new course. America needs a leader who will truly defend her and empower the people against the destructive force of unrestrained government and corporate excess, profligate spending, and woke cultural indoctrination," Roy wrote.
"That leader is Florida Governor Ron DeSantis. Governor DeSantis is a man of conviction — a man who puts his faith in God first as a dedicated husband and father. He grew up a blue collar kid who worked hard, got a great education, and used it immediately to serve his country," Roy added.
Roy ticked off Governor DeSantis' list achievements in fighting back against the woke Left including stripping Disney of its special governing privileges and flying 50 illegal aliens to Martha's Vineyard to highlight Joe Biden's open borders agenda.
"He loves America unapologetically but loves freedom and the rule of law even more, with the courage to fight for both. As Governor, he unequivocally has made Florida stronger and freer. Economic growth and prosperity in Florida surged upon his firm rejection of the devastating COVID mandates foisted upon us by foolishly empowered Washington bureaucrats. He stared down woke corporate America and higher education. And he stood with Texas in defense of our border – sending a message to elites in Martha's Vineyard that they cannot ignore the human and economic toll of open borders," Roy continued.
Roy's endorsement of DeSantis could prove critical as a CNN poll showed 59 percent of Republican voters want a candidate who agrees with them on the issues.
There is no more rock solid or respected conservative in Congress than Chip Roy.
If conservative voters are looking for validators to see which candidates share their values, Congressman Roy's endorsement of DeSantis is a big deal.
Ensure your vote is counted- enter a valid email address below: