Mitt Romney used one word to describe Tucker Carlson that will make your blood boil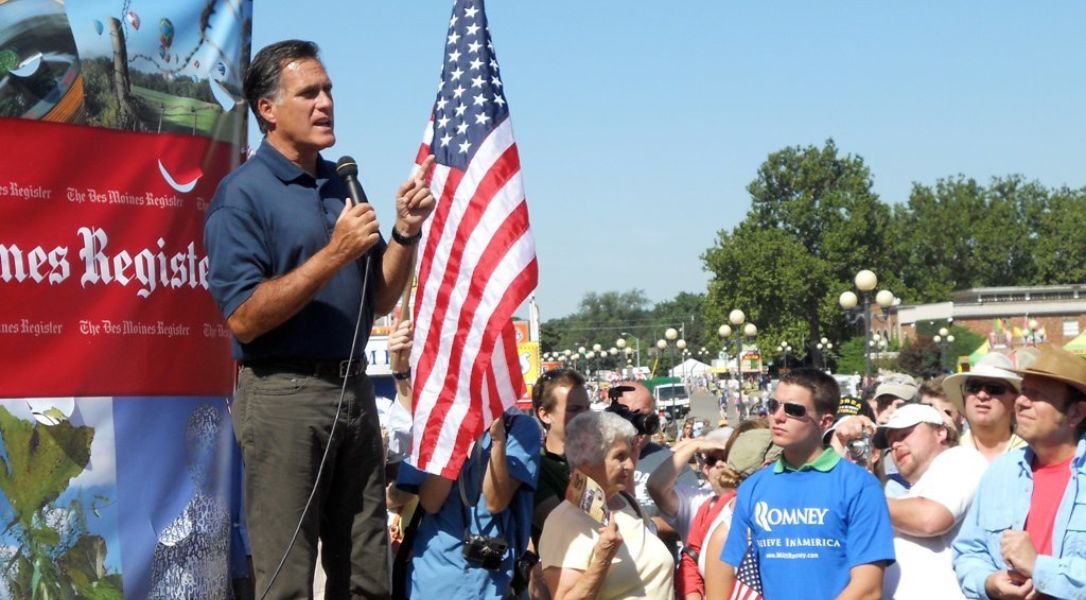 Mitt Romney is the biggest RINO in the GOP.
Romney is constantly working to undermine conservatives.
And he used one word to describe Tucker Carlson that will make your blood boil.
Romney led a parade of establishment Republicans denouncing Tucker Carlson for playing security camera footage from January 6 that undercut the Left's narrative about Trump supporters staging an insurrection that day.
In comments to reporters, Romney whined that Carlson engaged in "nonsense" for showing video of Trump supporters peacefully walking around the Capitol.
"The American people saw what happened on Jan. 6. They've seen the people that got injured, they saw the damage to the building. You can't hide the truth by selectively picking a few minutes out of tapes and saying this is what went on. It's so absurd. It's nonsense," Romney stated.
"It's a very dangerous thing to do, to suggest that attacking the Capitol of the United States is in any way acceptable and it's anything other than a serious crime, against democracy and against our country," Romney continued. "And people saw that it was violent and destructive and should never happen again. But trying to normalize that behavior is dangerous and disgusting."
Romney's fellow establishment Republicans joined in the pile on.
"The best thing to do is to give it to every source at the same time and let everybody go through it and play it in its entirety. […] and then avoid the political opinions versus just looking at the facts," North Dakota Republican Senator Kevin Cramer.
RINO North Carolina Senator Thom Tillis – who voted for Joe Biden's gun control bill and is negotiating amnesty for millions of illegal aliens – cursed Carlson.
"I think it's bulls***," Tillis raged!
"I was here. I was down there and I saw maybe a few tourists, a few people who got caught up in things. But when you see police barricades breached, when you see police officers assaulted, all of that . . . if you were just a tourist you should've probably lined up at the visitors' center and came in on an orderly basis," Tillis continued.
"I thought it was an insurrection at that time. I still think it was an insurrection today," South Dakota's Mike Rounds said in response to Carlson telling viewers that "the footage does not show an insurrection or a riot in progress. Instead, it shows police escorting people through the building."
Establishment Republicans are just as invested in the January 6 narrative as Democrats.
Romney and other RINOs want to excommunicate Donald Trump and his supporters from the GOP.
That task becomes impossible if Tucker Carlson destroys the accepted story of January 6.
Ensure your vote is counted- enter a valid email address below: