Kari Lake had some tragic news for Chuck Schumer that will make Democrats' brains melt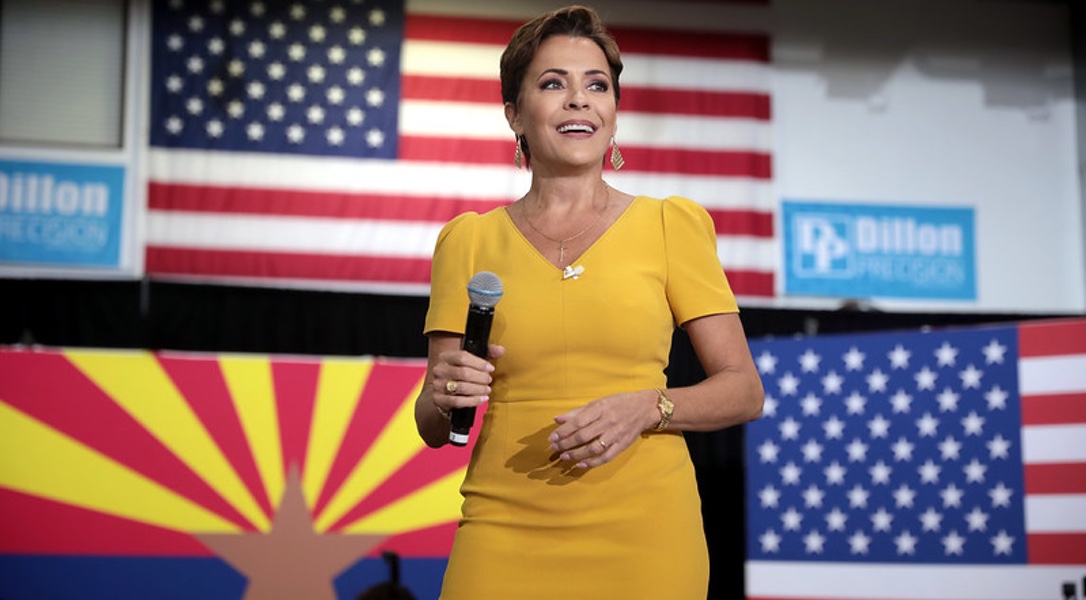 Democrats thought they were done with Kari Lake.
But now Democrats are forced to contemplate the unthinkable.
And that's because Kari Lake had some tragic news for Chuck Schumer that will make Democrats' brains melt.
One of the races that will determine control of the United States Senate is out in Arizona.
Independent Senator Kyrsten Sinema is running for re-election and socialist Congressman Ruben Gallego is already the presumptive Democrat nominee.
The only question is who the GOP will nominate.
Establishment RINO Karin Taylor Robson lost the Gubernatorial Primary to Kari Lake.
Robson supported sex-selective abortions, instate tuition for illegal aliens, and Black Lives Matter.
Some in the establishment hoped Robson would run for Senate in 2024.
But Robson passed on the race.
"Arizona voters will help determine control of the U.S. Senate in 2024, and it has been humbling to hear from Arizonans around this state who have urged me to enter this race," a statement from Robson stated. "However, while I may seek other opportunities to serve our state via elective office in the future, now is not the time."
"Arizona is my birthplace and my home, and will always be in my heart. While I have been blessed this year to spend extra time with my family and renew focus on my work, I will continue to be engaged with efforts to identify and elect strong conservatives to serve Arizona at all levels of government – particularly in the state Legislature where Republicans hold a narrow majority," Robson added.
Kari Lake keeps hinting that she will run for the Senate race.
And in a Primary, Lake would be very tough to beat.
But contrary to the establishment's falsehoods, Lake also stands a strong chance of winning a General Election.
The National Republican Senatorial Campaign Committee polled the race and found Lake leading a three-way race with Sinema and Gallego as well as a head-to-head matchup against just Gallego.
A source I trust in GOP politics in DC told me the NRSC polled AZ around Mother's Day in US Senate race. These are toplines I was given:

3-way@karilake 36@RubenGallego 34@kyrstensinema 20

2-way
Lake 44
Gallego 43

The poll was not sent to me so take fwiw.

— The AZ – abc15 – Data Guru (@Garrett_Archer) May 25, 2023
If Republicans win the Arizona Senate race they will win the majority and oust Chuck Schumer as majority leader.
And the polling data shows Kari Lake has a good chance of making that happen.