Kamala Harris was up in arms over Ron DeSantis saying these two simple words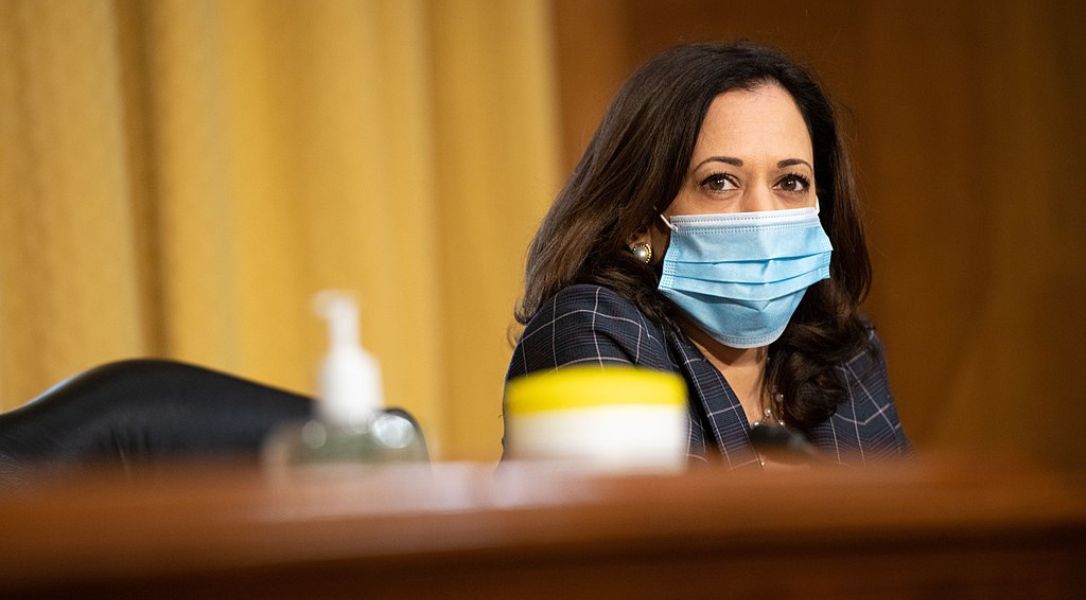 Kamala Harris and Ron DeSantis had their first 2024 faceoff.
Harris' job is to be Joe Biden's attack dog.
And now, Kamala Harris was up in arms over Ron DeSantis saying these two simple words.
Ron DeSantis sent waves through the Washington, D.C. establishment by answering Tucker Carlson's questions about the war in Ukraine.
DeSantis responded to Carlson by explaining that Ukraine was not a vital national security interest for the United States.
DeSantis also argued that the U.S. involving itself in a "territorial dispute" between Ukraine and Russia distracted from real national security threats like the rise of Communist China.
"While the U.S. has many vital national interests – securing our borders, addressing the crisis of readiness within our military, achieving energy security and independence, and checking the economic, cultural, and military power of the Chinese Communist Party – becoming further entangled in a territorial dispute between Ukraine and Russia is not one of them," DeSantis declared.
In an interview with late night host Stephen Colbert, Harris made a full throated case for continued funding for the war in Ukraine.
"The images we all saw . . . there is no question these are crimes against humanity," Harris stated. "We must declare this so when we, as the United States of America, must speak clearly and forcefully about the need to maintain standards that are international rules and norms."
Harris then tried to claim DeSantis was naïve for thinking Ukraine was not a viral national security interest and defended Joe Biden's policy.
"When you have had the experience of meeting and understanding the significance of international rules and norms and the importance of the United States of America, standing firm and clear about the significance of sovereignty and territorial integrity. The significance of standing firm against any nation that would try to take by force another nation. If you really understand the issues, you probably would not make statements like that," Harris added.
But Joe Biden got every major foreign policy challenge of the last 40 years wrong.
Biden opposed Ronald Reagan's foreign policy that won the Cold War without firing a shot.
In 2002, Joe Biden voted for the authorization for use of military force in Iraq.
In 2011, Biden opposed the raid that killed Osama bin Laden.
Joe Biden's entire career showed he had no idea what was in America's vital national interest.
Probably the best evidence Ron DeSantis is right about Ukraine not being in America's vital national interest, is the fact that Joe Biden says it is.
Ensure your vote is counted- enter a valid email address below: