John Fetterman is facing one damning question that is impossible to hide from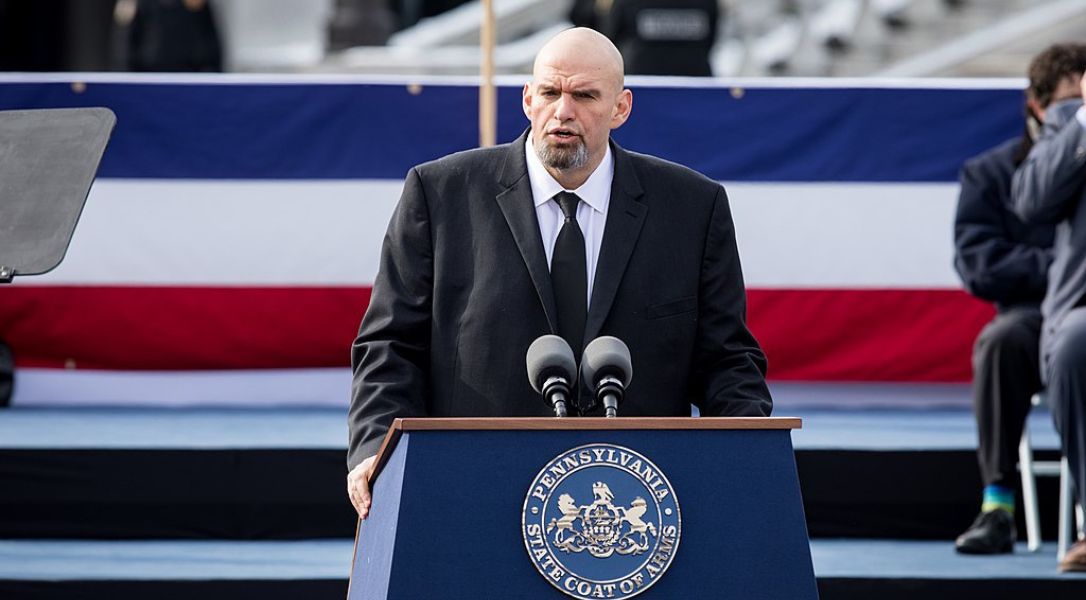 Pennsylvania Senator John Fetterman's controversies won't die down.
That is bad news for the Democrats.
And Fetterman is facing one damning question that is impossible to hide from.
John Fetterman spent over one month in the hospital receiving treatment for clinical depression.
Prior to that he spent several days in the hospital after suffering from headaches.
The New York Times reported Fetterman checked in for treatment for his depression after the realization set in that he did not take enough time to recover from the near fatal stroke he suffered last May to instead campaign for Senate.
Now Fetterman is facing the prospect of living the rest of his life in a diminished mental and physical capacity.
Fox News medical analyst Dr. Marc Siegel explained that mental health is a serious issue, but Fetterman holds elected office and it is fair to ask if he is cognitively and physically capable of doing the job.
"Mental illness should not be covered any differently than any other illness," Dr. Siegel told Fox News Digital. "Having said that, the people of Pennsylvania are owed a Senator . . . we certainly deserve more transparency here."
Dr. Siegel called out the media for ignoring this subject entirely.
"It's all political positioning rather than health concern or ability to function," Siegel continued.
During the campaign, the media ignored stories about Fetterman's health and even lied on his behalf.
After NBC's Dasha Burns reported that Fetterman could not understand basic conversation without the benefit of two giant computer monitors and transcription software, the rest of the media piled on and falsely claimed everything was normal.
Foxnews.com's Brian Flood wrote:
Liberal podcast host Molly Jong-Fast said Fetterman "understood everything I was saying, and he was funny," while MSNBC host Stephanie Ruhle tweeted that there were "absolutely no issues" when she spoke with him.

ABC News' FiveThirtyEight published a piece that declared Fetterman's critics were biased against people with disabilities, while MSNBC published an opinion piece headlined, "Why Fetterman's Senate campaign is a teaching moment greater than this election," that put a spotlight on "blatant ableism." The Washington Post also rushed to Fetterman's defense last year with a report headlined, "Fetterman's use of captions is common in stroke recovery, experts say." It featured voices speculating Fetterman had aphasia, an auditory processing disorder, while admitting he'd released "very little information about his health."
The media lied about Fetterman's health during the election, knowing if they reported the truth about his true condition, Fetterman would have lost.
And now the media is hiding the reality of Fetterman's inability to do his job because if the truth came out Fetterman would have to resign and Democrats would face another swing state election in a year where they are already facing a brutal Senate map.
Ensure your vote is counted- enter a valid email address below: