Joe Biden just found this tragic news from one key swing state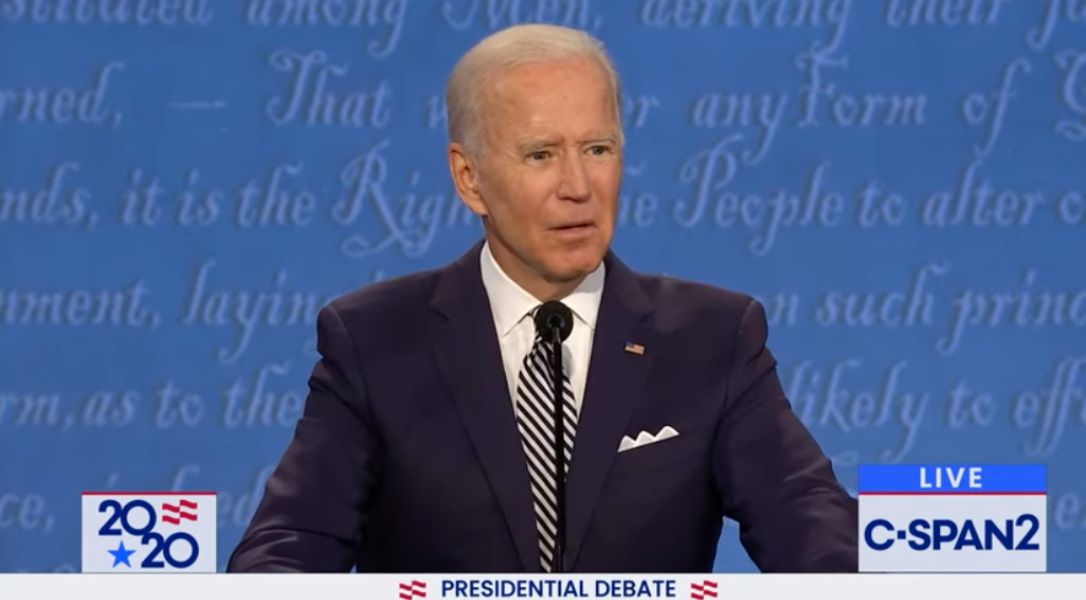 Despite polls showing Democrats do not want him to run, Joe Biden is gearing up for a re-election campaign.
The warning lights are flashing bright red.
And now Joe Biden just found this tragic news from one key swing state.
In 2016, Donald Trump shattered the famed "blue wall" – the collection of states Democrats won in every Presidential election from 1992 to 2012 – by winning Michigan, Pennsylvania, and Wisconsin.
Joe Biden flipped all three back by narrow margins in the 2020 election.
All three states are critical to the outcome of the 2024 election.
The media is worried Joe Biden will lose reelection if Republicans nominate a conservative like Florida Governor Ron DeSantis next year.
Axios was the latest left-wing media outlet to try and seed the ground to force Biden to step aside.
A focus group of 13 Michigan voters – all of whom voted for Trump in 2016 and flipped to Biden in 2020 – showed unanimous support for a primary challenge to Biden.
And a majority of these voters would flip and vote for a white male conservative Governor.
Axios reports:
Why it matters: Biden's age, "mental acuity" and fitness to serve are worrying these voters, Axios learned from our most recent Engagious/Schlesinger focus groups on Tuesday.

The online focus groups featured 13 Michiganders who voted for Donald Trump in 2016 and then Biden in 2020.

Seven are now registered as Democrats, two as Republicans and four as independents. While a focus group is not a statistically significant sample like a poll, the responses show how some voters are thinking and talking about current events.

Eight of the 13 voters say they would abandon Biden in favor of "a generic, not-at-all controversial, middle-aged white male Republican governor who has mainstream conservative views," as our moderator asked them.
The big issue for these voters was Biden's advanced age and obvious cognitive decline.
Valerie C. said Biden "looks extremely frail to me, and I swear every time I see him, he looks older," adding that "Trump looks exactly the same."
"It doesn't look like he's going anywhere for 30 years," Valerie added. "Biden, I worry that he might be gone next week or something, so that's kind of scary to see."
"From the way I've seen him think and sort of be out of it when he's in public, he doesn't seem fit to be holding such a high position in office," Jill O. told the moderators.
Joe Biden's age is why Midterm election exit polls showed 67 percent of voters do not want Biden to seek a second term.
But Democrats are facing a Hobbesian choice where Biden cannot beat a younger Republican but if Biden chooses not to run then Kamala Harris is likely to win the nomination and she could lose to Trump.