Joe Biden just dropped this huge bombshell to kick Trump off the 2024 ballot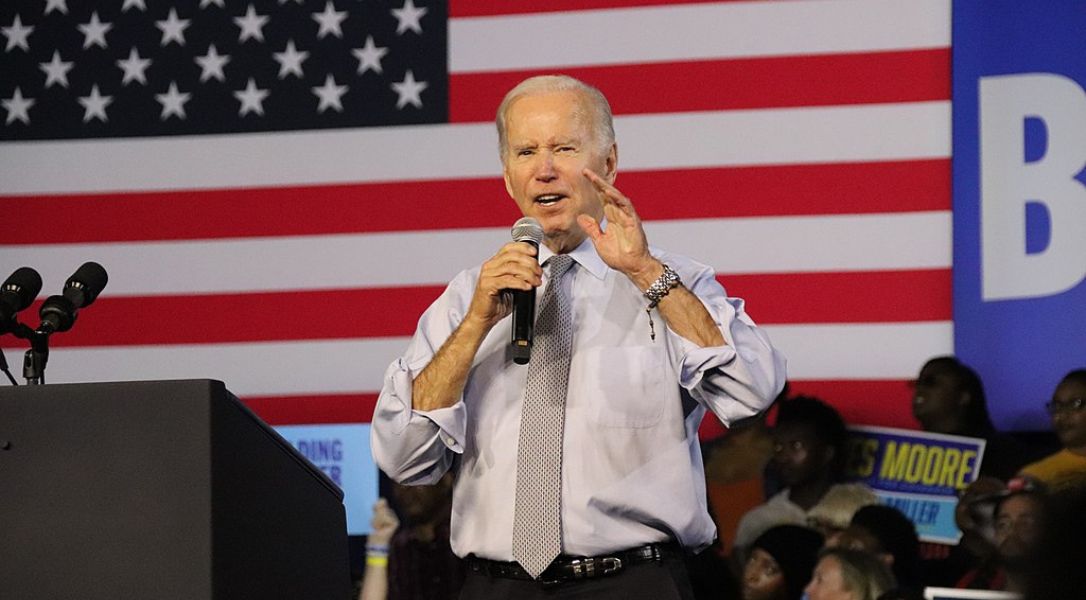 Joe Biden and the Democrats are not about to let Donald Trump run for President and win the White House.
Biden is determined to use every tool at his disposal to stop Trump.
And he just dropped this huge bombshell to kick Trump off the 2024 ballot.
The latest politically motivated witch hunt the weaponized Department of Justice cooked up against Trump is a return to where it all started – the Russia collusion hoax.
Federal prosecutors in New York are now investigating Donald Trump's Truth Social platform on money laundering allegations tied to two loans authorities claim were from allies of Vladimir Putin.
The Guardian reports:
Federal prosecutors in New York involved in the criminal investigation into Donald Trump's social media company last year started examining whether it violated money laundering statutes in connection with the acceptance of $8m with suspected Russian ties, according to sources familiar with the matter.

The company – Trump Media, which owns Trump's Truth Social platform – initially came under criminal investigation over its preparations for a potential merger with a blank check company called Digital World (DWAC) that was also the subject of an earlier investigation by the Securities and Exchange Commission.

Towards the end of last year, federal prosecutors started examining two loans totaling $8m wired to Trump Media, through the Caribbean, from two obscure entities that both appear to be controlled in part by the relation of an ally of Russian President Vladimir Putin, the sources said.
Trump is already facing politically-motivated investigations in Manhattan on the $130,000 payment from Michael Cohen to Stormy Daniels, in Atlanta over Trump contesting the 2020 election, and from special counsel Jack Smith regarding the Mar-a-Lago raid and the events of January 6.
None produced charges and none dented Trump's standing in the polls.
Trump leads the GOP field and multiple polls show Trump defeating Joe Biden.
Americans think the economy is in a recession and that Joe Biden is too old to serve a second term.
Biden can't win this election on the issues.
But Biden can win by using the Department of Justice to create a bunch of fake scandals surrounding Donald Trump to convince swing voters there is just too much drama and chaos following Trump around.
Ensure your vote is counted- enter a valid email address below: