Joe Biden is in deep trouble on impeachment after this key ally flipped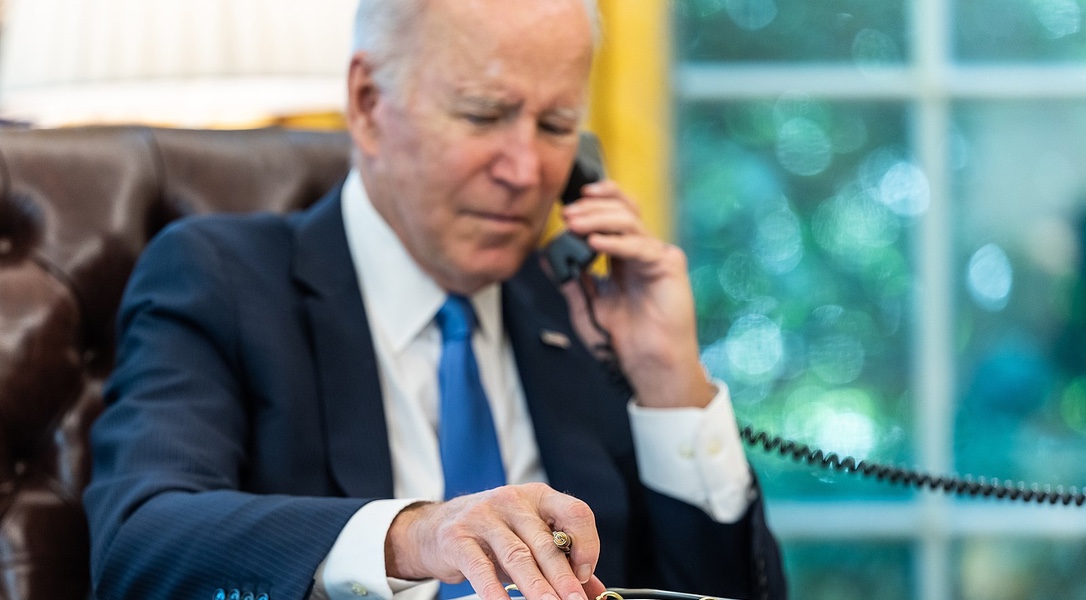 Democrats got some bad news.
House Republicans opened an impeachment inquiry into Joe Biden over his links to Hunter Biden's business deals as well as the Justice Department obstructing efforts to investigate Hunter Biden.
And now Joe Biden is in deep trouble on impeachment after this key ally flipped.
Of all the members of the U.S. Senate, RINO Mitt Romney is one of the last anyone who ever would have suspected would support opening an impeachment inquiry into Joe Biden.
Romney is one of Joe Biden's biggest allies in the Senate as Romney provided key votes to help Joe Biden ram gun control, the Green New Deal, a blank check for the war in Ukraine, the ability to run up unlimited debt until January 2025, and a $1.7 trillion socialist spending bill through Congress.
But even Romney recognizes the unseemly coverup of Biden family corruption afoot.
"The fact that the White House has been singularly silent and coddled Hunter Biden suggests an inquiry is not inappropriate," Romney told reporters.
"Inquiring is something the President and the White House could have avoided, but they've been pretty quiet," Romney continued.
The Utah RINO described Hunter Biden's foreign business affairs as "ugly" and criticized the administration for not "indicating what it is the President knew."
Texas Senator Ted Cruz went one step further and obliterated the media lie about Republican investigations producing no direct evidence of Joe Biden's corruption.
Cruz explained to Sean Hannity that Republicans had direct evidence to back up allegations that the founder of Burisma paid then Vice President Joe Biden a $5 million bribe to pull some strings and pressure the President of Ukraine to fire a prosecutor investigating the company for corruption.
Biden is on tape at a 2018 Council on Foreign Relations event bragging about how he told the President of Ukraine that if he didn't fire the prosecutor Biden would withhold $1 billion in American aid.
"There's at least two instances of direct evidence of Joe's corruption. Number one, you played on this show, which is Joe Biden's admission in front of the Council on Foreign Relations that he held a billion dollars of U.S. taxpayer get — loan guarantees hostage in order to force the firing of the Ukrainian prosecutor who was investigating the Ukrainian oligarch," Cruz stated.
Cruz also told Hannity that the fact that the Department of Justice repeatedly obstructed an investigation into Hunter Biden by refusing to allow IRS investigators to ask questions that could lead to Joe Biden was also pretty good circumstantial evidence of Biden's corruption.
"That is one of the critical elements of bribery, of the quid pro quo," Cruz continued. "Quid pro quo, as you know, is Latin for this for that. The 'that' Joe Biden has admitted to that is direct evidence that he's admitted to. The only question is, is there the 'quid?' Is there the $5 to 10 million of payments? Now, on that, there is circumstantial evidence. There are the million dollars plus of payments to the Biden family, and there is also the consistent pattern of obstruction and covering it up, which in any court of law you would draw a negative inference from."
This evidence convinced even a RINO like Mitt Romney that opening an impeachment inquiry is a justified step.
That does not bode well for Democrats on how the next sequence of events will play out.