Joe Biden blew a gasket when a leading Democrat gave him this devastating reality check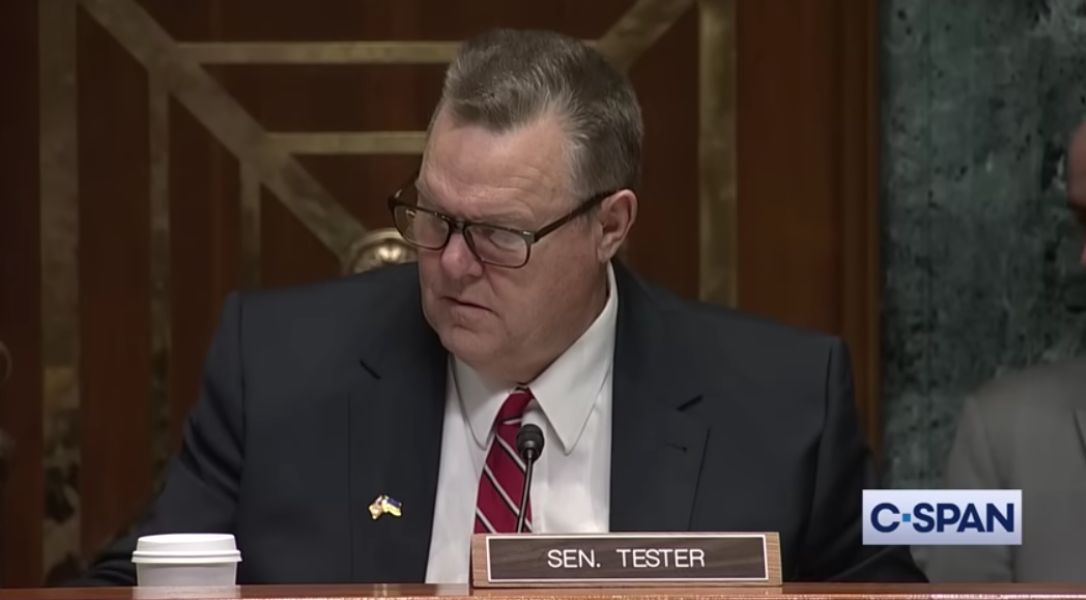 Joe Biden's Presidency is at a crossroads.
He completely botched several major crises.
And Joe Biden blew a gasket when a leading Democrat gave him this devastating reality check.
President Joe Biden is on his heels after the shocking Chinese spy balloon incident.
His regime sat by and watched as the balloon invaded American airspace and conducted its surveillance mission across the country.
The balloon was finally shot down off of the coast of South Carolina after it completed its mission that almost certainly included spying on key military bases.
The threat posed by Chinese espionage operations is growing after more unidentified high-altitude objects were shot down over the U.S. and Canada.
Biden's incompetence and dishonesty was on full display after the regime revealed that they tracked the original spy balloon from China but refused to take action against it before it entered the country.
Only after it was spotted by residents in Montana did the regime react to the threat when the public was alerted.
Sen. Jon Tester (D-MT) broke with his party to slam Biden's handling of the first Chinese spy balloon incident.
The Montana Democrat appeared on Fox News and criticized Biden's decision to let the balloon travel across the country.
"What I think is what the Chinese Communist Party did was completely unacceptable," Tester told host Neil Cavuto. "And the truth is, and I have said this before and you know this, Neil, I'd have shot the thing down over the Aleutians but there was an assessment made and it ended up getting shot down over off the coast of South Carolina."
Biden claimed that the first Chinese balloon couldn't be shot down over land but now they've shot down two over land.
"But the bottom line is this: They invaded our airspace," Tester said. "That is unacceptable. And the fact is, they say it's a weather balloon, [that's] a bunch of baloney."
While Tester is rightfully concerned about the Chinese invading American airspace, the Biden regime is downplaying the threat.
Biden brushed off concerns over the balloon claiming that it wasn't a major security breach.
Vice President Kamala Harris said that the incident wouldn't affect U.S.-Chinese relations ahead of an important international security conference.
Tester pointed out that his state is home to Malmstrom Air Force Base, which houses intercontinental ballistic missiles.
"They were gathering information," Tester continued. "I don't know how much they got at this moment in time, but I'm sure we'll find out as time moves on."
The Biden regime stood down while the Chinese successively carried out espionage on military bases and downplayed any potential intelligence gathered.
"But the fact is, it was inappropriate behavior and we need to respond in a way that shows them that we don't stand for inappropriate behavior," Tester concluded.
Instead of standing up to Chinese aggression, the Biden regime is casually dismissing a blatant violation of American sovereignty.
The spy balloon incident gave the Chinese Communist Party all the evidence they need so that they can walk over Joe Biden.