Jim Jordan dropped one impeachment bombshell that left Joe Biden quaking in his boots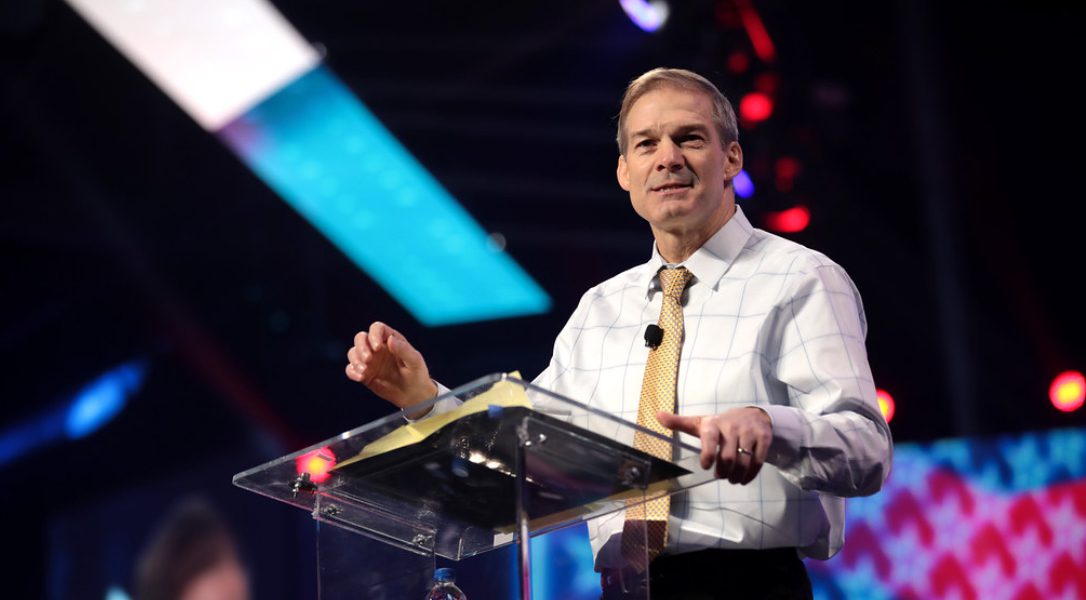 Democrats and the media are trying to convince themselves that the impeachment inquiry into Joe Biden stalled out.
That couldn't be further from the truth.
And Jim Jordan dropped one impeachment bombshell that left Joe Biden quaking in his boots.
Contrary to what Democrats and the media claim, Republicans are piling up evidence of Joe Biden's corruption.
The House Oversight Committee detailed James and Sara Biden sending Joe Biden checks totaling $240,000 as supposed "loan repayments."
James and Sara Biden paid this money immediately after receiving payment from Biden's family business ventures.
The $40,000 "loan repayment" to Biden stood out because it was exactly 10% of the payment received from a deal involving an energy company in Communist China, which seemed to verify an email on Hunter Biden's laptop where Hunter told his business partners they needed to hold "10% for the big guy."
House Judiciary Committee Chairman Jim Jordan appeared on Stuart Varney's Fox Business channel show and revealed that House Republicans are in the final stages of their impeachment inquiry and planned to make a decision shortly about bringing articles of impeachment to the floor.
Jordan said the Oversight Committee planned depositions with James and Hunter Biden among others within the next month.
"We've got a handful more depositions to do, Stuart. We want to talk to Hunter Biden, we want to talk to James Biden — who did all this business together — and we want to talk to his business partners," Jordan stated.
These depositions are the last steps before the conference comes to a conclusion on articles of impeachment.
"The plan is to do those final depositions and then make a decision on — we're already in the impeachment inquiry — do we move forward with actual articles of impeachment? And I think we will present this to the conference and we'll make a decision as a conference if the facts warrant going into actual articles and moving into full impeachment of the President," Jordan continued.
Jordan noted the House Ways and Means Committee already uncovered a treasure trove of evidence from IRS whistleblowers Gary Shapley and Joseph Zeigler that the Biden Justice Department thwarted attempts to bring felony charges against Hunter Biden as a possible avenue to pursue articles of impeachment.
"You've got the Ways and Means Committee, where the whistleblowers came forward and told us about how bad the investigation was run, how unusual, how it was slow-walked — the investigation into Hunter Biden," Jordan continued. "Then you have Chairman Comer's [Oversight] Committee, who are looking at the suspicious activity reports, the bank records. They have subpoenaed those. They are compiling that information."
"And then our committee is actually digging," Jordan stated. "We have deposed seven different people who were a part of the Hunter Biden investigation."
"That's exactly what we saw, particularly with David Weiss. We saw him let the statute of limitations expire for the tax years 2014 and 2015 regarding Hunter Biden because those are the tax years he got all the money from the Ukrainian energy company Burisma," Jordan concluded.
Republicans are under pressure to produce articles of impeachment against Joe Biden.
If they close up their investigation and impeachment inquiry without actually impeaching Biden that will have the effect of the House Republican majority clearing Biden's name.