Fox News made Ron DeSantis one promise that will leave Donald Trump speechless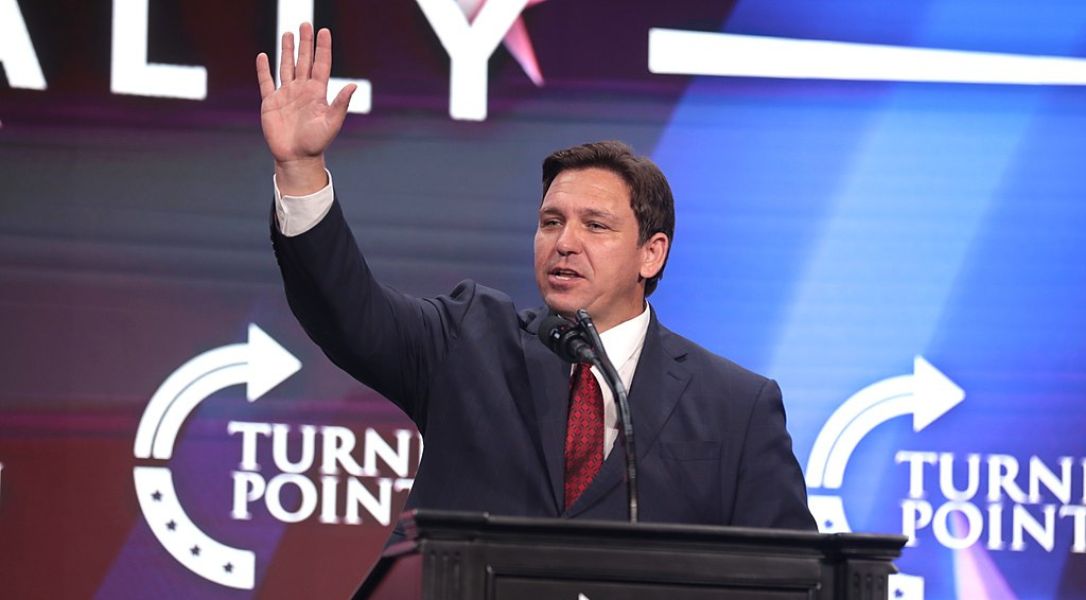 Donald Trump and Florida Governor Ron DeSantis are the top two contenders for the 2024 GOP Presidential nomination.
DeSantis has a powerful ally in that contest.
And Fox News made Ron DeSantis one promise that will leave Donald Trump speechless.
Fox News Chairman Rupert Murdoch wants to move on from Donald Trump.
Murdoch made that clear as far back as 2020 when he reportedly told Governor DeSantis that Fox News would back DeSantis in the 2024 campaign.
"According to Vanity Fair, the conservative news mogul invited the Florida Governor to his Vineyard in Bel Air, California for dinner in 2020 and assured him that Fox would support his potential presidential run in 2024," Knewz reports.
This dinner occurred before anyone had any idea there would be a Trump 2024 Presidential campaign.
But as it became clear Trump intended to run for reelection, Murdoch made it clear that his media empire – which also includes the New York Post and the Wall Street Journal – would not back Trump in 2024.
Murdoch cited the disappointing Midterm election results – which some Republicans blamed on Trump for endorsing weak candidates when the red wave failed to materialize – as the breaking point for him.
"We have been clear with Donald. There have been conversations between them during which Rupert made it clear to Donald that we cannot back another run for the White House," a senior News Corp reportedly source told The Guardian.
Ever since the Midterm elections, Fox News, the Post, and the Journal, adopted a posture where they defend Trump when they must – such as the Bragg indictment or the Durham report exposing the Russia collusion hoax – but that the editorial posture will be more critical of Trump and prodding the GOP base to move on.
Fox News even kept Donald Trump off the air, having him on only once between April 2022 and early 2023.
Donald Trump Jr. has not appeared once on Fox News in what some insiders revealed was a "soft ban" on blocking Trump from showing up on the network's programming.
Murdoch is one of the many establishment Republicans who wants a different candidate in 2024.
And Murdoch is willing to put his thumb on the scale to try and tip the race.