Fox News gave Donald Trump one piece of advice that no one ever expected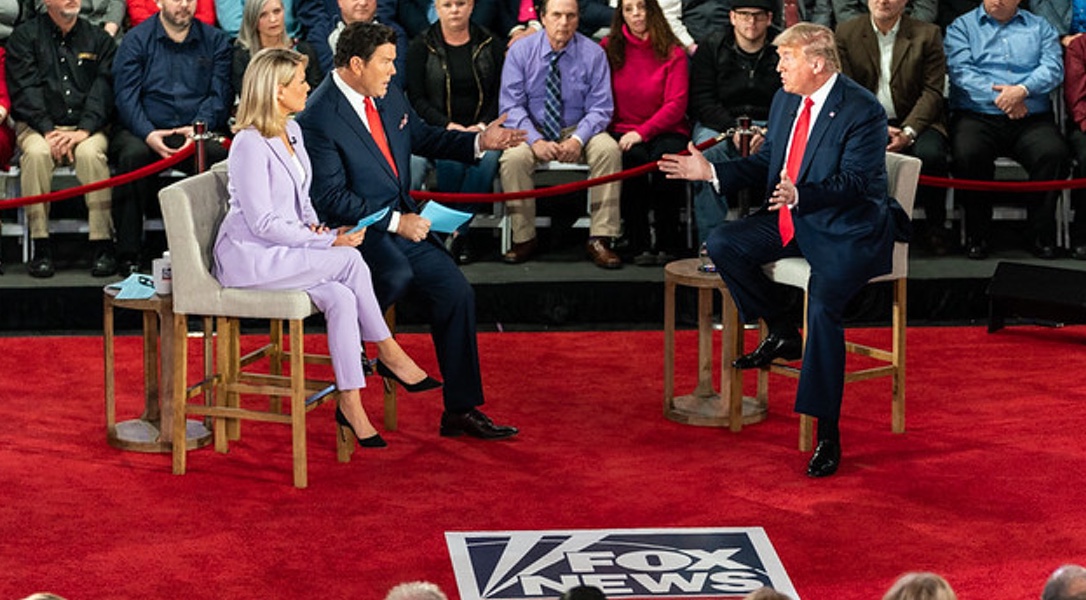 It looked like Fox News was at war with Donald Trump.
Network founder Rupert Murdoch reportedly wants anyone other than Donald Trump as the GOP nominee in 2024.
And now Fox News gave Donald Trump one piece of advice that no one ever expected.
While morning and daytime anchors on Fox News like Steve Doocy and Neil Cavuto produce hours of critical coverage of Trump, there are still some pockets of support for the 45th President, most notably in primetime.
Host Jesse Watters had Outkick founder, Fox News contributor, and co-host of The Clay Travis and Buck Sexton Show, Clay Travis, on to discuss Democrat Judge Tanya Chutkan imposing an unconstitutional gag order on Trump in the Biden administration's criminal case over Trump contesting the results of the 2020 election.
Travis – who is a lawyer by trade – told Watters that the best thing Trump could do politically was goad Chutkan into jailing him for violating the gag order to show that Democrats weaponized the courts to regulate the speech of the leading Republican candidate for president.
"Getting arrested before the trials even began and getting put in jail would one billion percent be beneficial to him because it delegitimizes all of the already illegitimate trials," said Travis. "I would be goading. I would be trying to get these judges to put me in jail at this point if I were Trump because I think it benefits him," Travis declared.
Watters agreed with that assessment as Trump's poll numbers in both the GOP Primary and General Election against Joe Biden improved following the Democrats' decision to file four criminal indictments against Trump.
"What would be the one thing he should say to get hit with the gag? It's gotta be a good one! It's got to be juicy," Watters then asked Travis.
Travis said Trump should highlight Judge Chutkan's extreme bias – in previous trials against Trump supporters on January 6, Chutkan all but stated Trump should be in jail – and force Chutkan to put him in prison for calling out the Democrat Party using partisan activists to enlist the justice system as an arm of the Biden reelection campaign.
"I think just pointing out that Judge Chutkan has already decided that he needs to be imprisoned and that she has no business whatsoever actually sitting for this trial, and that he welcomes her trying to put him in prison because she has no ability to do it. Calling out her lack of power, I think that might be the ultimate trigger for her," Travis stated.