Donald Trump's mugshot caused this massive shift in the polls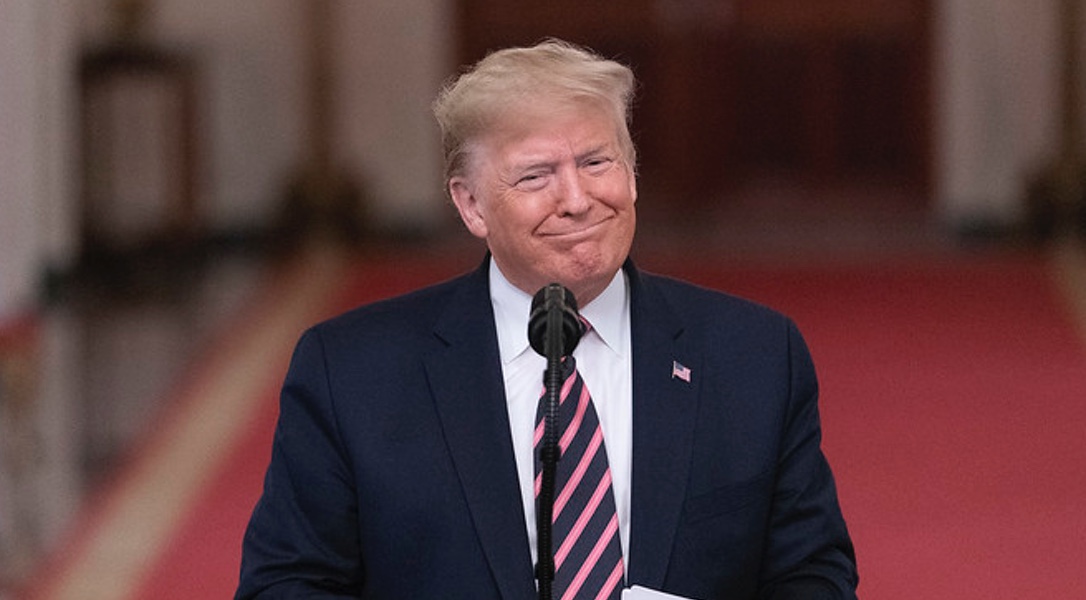 Democrats are seeing the results of their decision to weaponize the justice system as a political strategy against Donald Trump in the 2024 election.
But no one could have predicted what happened next.
And Donald Trump's mugshot caused this massive shift in the polls.
Donald Trump led Joe Biden 44 to 43 percent in a brand-new Economist/YouGuv poll.
"Overall, 44 percent said they would support Trump, compared to 43 percent who said Biden and seven percent who said 'other.' Three percent said they were not sure, and another three percent said they would not vote," Breitbart wrote.
What stood out was the timing of the poll in that it was in the field entirely after Donald Trump released his mugshot which the Democrat District Attorney in Fulton County forced Trump to pose for a mugshot in the hopes the humiliating act would finish Trump politically.
"Notably, the survey was taken after the public release of Trump's Fulton County mugshot, which he posted on social media sites—including X, formerly known as Twitter—on August 24," Breitbart added.
In fact, the opposite happened.
Trump took the lead over Biden in the wake of the mugshot as it became what many consider to be the most iconic photograph in American history.
Not only did Trump take the lead over Biden in the polls, but the mugshot spurred other tangible signs of support for Trump.
Trump's campaign raised nearly $10 million after Trump posted the mugshot to X – the app formerly known as Twitter.
https://t.co/MlIKklPSJT pic.twitter.com/Mcbf2xozsY

— Donald J. Trump (@realDonaldTrump) August 25, 2023
Trump's post of the mugshot went viral and his campaign sold 36,000 t-shirts with the mugshot picture, 24,000 mugshot coffee mugs and 8,600 mugshot posters.
Instead of the Trump mugshot ending his campaign, it became a symbol of Trump's infamous place in American history.
The mugshot became a symbol of the Democrats' desperation to defeat Trump by any means necessary even if it meant corrupting the justice system to serve Joe Biden's political needs.
Democrats planned to exploit the Trump mugshot in campaign commercials throughout the 2024 election.
But Donald Trump leaned into the mugshot and owned it thereby turning the mugshot into the 2024 version of what a red MAGA hat meant in 2016.