A grand jury just made this major Trump indictment update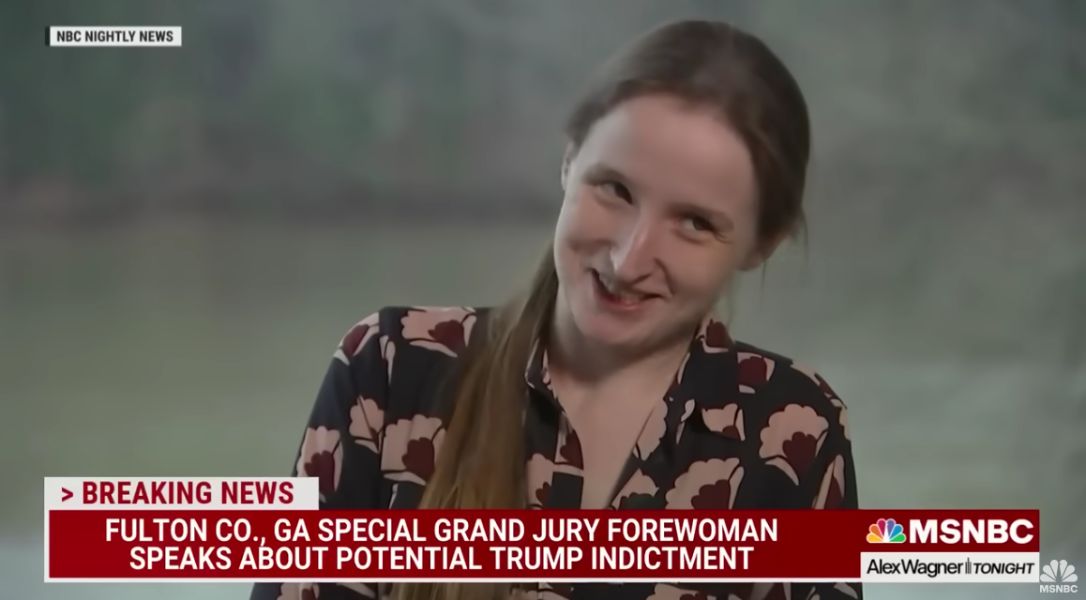 Democrats want Donald Trump in jail.
Leftists spent six years waiting for this moment.
And a grand jury just made this major Trump indictment update.
The Democrat District Attorney in Fulton County Fani Willis impaneled a grand jury to try and manufacture criminal charges against Donald Trump for trying to contest the results of the 2020 election in Georgia.
Democrats and members of the media salivated over the fact that Willis could stack the deck against Trump as Fulton County is a heavily Democrat area.
But after a judge authorized the release of a portion of the grand jury report, problems popped up.
Grand jury forewoman Emily Kohrs immediately went on a media tour when Kohrs made it clear the grand jury was a partisan operation out to get Donald Trump.
Kohrs told the Atlanta Journal Constitution that she discussed the proceedings with her boyfriend, a potential violation of grand jury secrecy.
"I told my boyfriend at one point during proceeding, during all this, I came home and I told him," Kohrs stated. "Do you know that if I was in a room with Donald Trump and Joseph Biden and they knew who I was, they would both want to speak to me."
In a separate interview, Kohrs revealed she swore in one witness while holding an ice cream pop the grand jurors got from a party they attended at the District Attorney's office.
At another point on CNN Kohrs claimed she would be disappointed if Trump did not face criminal charges.
Georgia grand jury foreperson: "I will be sad" if the DA decides against bringing charges against Trump … I will be frustrated if nothing happens." pic.twitter.com/9RfusUCjUX

— Tom Elliott (@tomselliott) February 22, 2023
Liberal legal analysts were furious as Kohrs' comments gave Donald Trump the ammunition necessary to get any indictments dismissed.
"If what [Kohrs] says is true, then if I were Fani Willis, I would be dressing down my prosecutors and saying 'because it creates all kinds of potential problems,' including the appearance of compromise of their independence," University of Michigan law professor Barbara McQuade told The Washington Post.
CNN legal analyst Ellie Honig was despondent during an appearance on Anderson Cooper's show explaining that Kohr's comments made it difficult for prosecutors to bring charges.
"It's a prosecutor's nightmare. Mark my words, Donald Trump's team is going to make a motion if there's an indictment to dismiss that indictment based on grand jury impropriety. She's not supposed to be talking about anything, really. But she's really not supposed to be talking about the deliberations. She's talking about what specific witnesses they saw, what the grand jury thought of them. She says some of them we found credible, some we found funny. I don't know why that's relevant, but she's been saying we found this guy funny or interesting. I think she's potentially crossing a line here. It's gonna be a real problem for prosecutors," Honig admitted.
From day one of the Russian collusion hoax, it was obvious that it was the people pursuing Trump that were bending the rules, breaking the law, and behaving unethically or improperly.
Ensure your vote is counted- enter a valid email address below: